Hi Tom,

Thanks for the information!!

View attachment 403473

This is an image of the thing - it was listed a long time back by ereplacement parts (bottom pic and I hope I am not in violation of any of the rules of this forum), but no longer. The groove near the business end is for a circlip/springclip to keep the cone with the collet. I ran an "Image" search as well using these pics, but with no hits! I know I am not imagining the thing because I have a physical specimen, so someone must have made it at some point!

View attachment 403474
If you still have the collet nut, you might want to try your luck with similar collets with circlips for Porter-cable routers.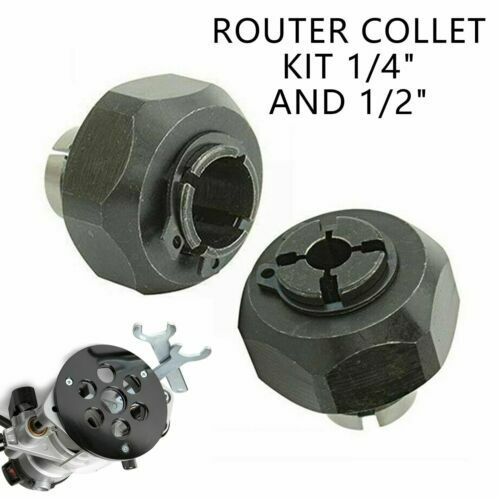 Find many great new & used options and get the best deals for Steel Replacement 1/4In 1/2InRouter Collet part for Porter Cable 42999 / 42950 at the best online prices at eBay! Free shipping for many products!
If you suceed, pls report back to help fellow Craftsman users.