Guys I improvised and it drove me crazy as I had to clamp the clamps to the wood for storage . It was kind of a hassle getting them in and out so I'm trying to build something a little better .
This is what I was doing to get by
So for the new attempt I dadoed out a slot in a piece of wood to hold a 1/2" piece of mdf in tightly . Got this idea from you guys when I seen this done to make consistent box joints
So I secured the wood to my GI miter gauge at 2-1/2" as that seemed like a fairly good space to provide room for enough for each clamp to sit by each other .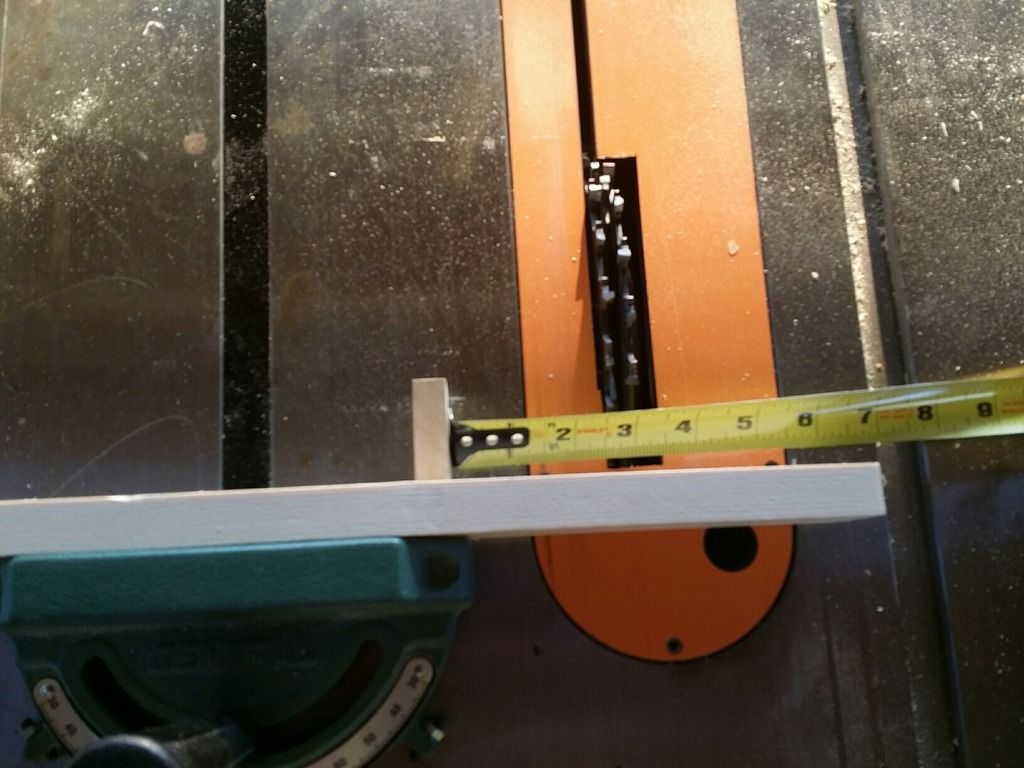 I increased the size of the dado stack by a few thousands so that I could lift the 2/6 off and on easily as I dadaod each slot . This is the coolest idea I've seen for consistency
So here it's held up temporarily to see if it will be a viable idea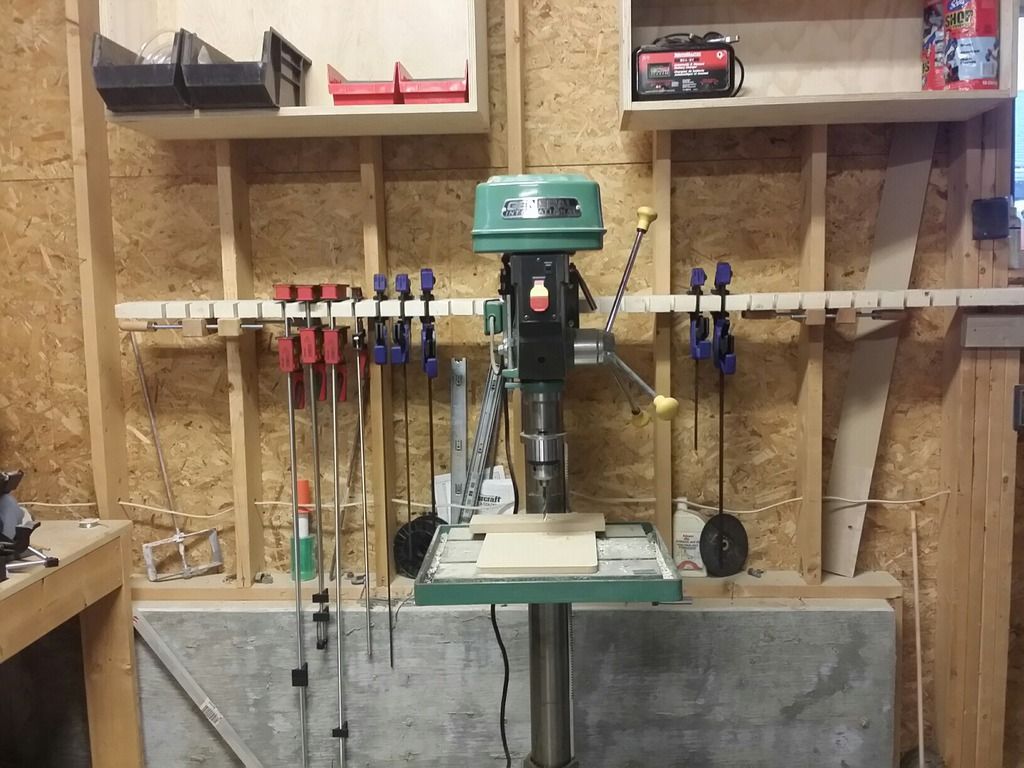 I'm thinking about maybe attaching a 2/4 vertically to the back of this 2/6 to secure it to the wall .
The slots are 1/2" wide and I'm almost thinking I should have gone a little thinner ,but the clamps appear to sit in there so so .
I'm going to cut this one and instead of going behind the drill press I'll build two seperate ones around it .
Anyone have any thoughts to improve upon a clamp storage rack as I don't really know of any other way to go about this ?