Building cordless drill , air nailer storage cabinet .
Guys I really liked Mikes shelf that he built to hold his drills and air nailers . I have gotten my own version started but I am changing it up a bit as I am putting two shallow drawers underneath to hold all the differant air nails and screw driver bits .
So I did rabbet joints on the lower and top pieces , and dadoed a slot for the middle piece .In this pic the bottom is to the left and the top to the right , just to avoid confusion .
It hasn't been glued yet as I have more slots to dado in .
My mistake is I really should have done the rabbets on the sides as now I'm going to have one hell of a time dadoing 1/4" slots on the upper and lower parts to put dividers in and get the measurements even because the top and middle sections are differant lengths when disassembled.
Originally I was going to rabbet the sides but I couldn't afford to loose any height as I cut them to short .
This is how it sits . The narrow part is the bottom for the drawers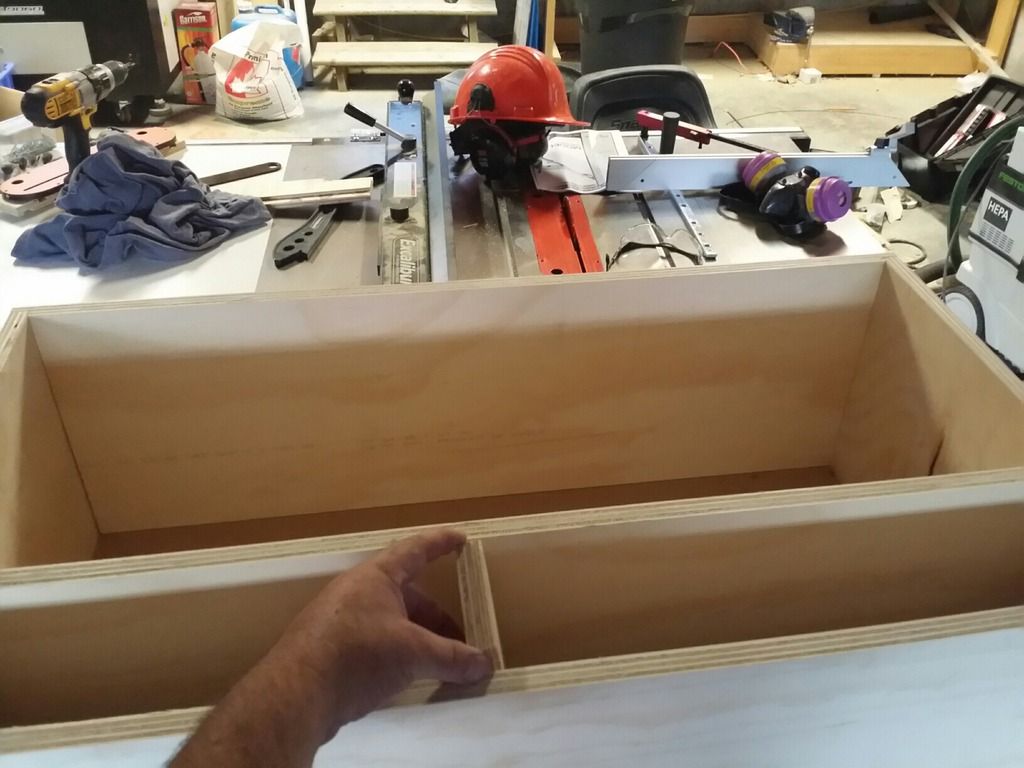 I still have to dado in the slot to add a divider between the drawers , which is still going to be a careful cut because of them being differant lengths .
I'm thinking that because it's going to be a pain to dado in all the upper and lower slots for 1/4 dividers that maybe I should go with 1/2" dividers instead and install them with pocket screws . This way all I need is a spacer to hold each vertical divider and just screw them in . That's assuming there's enough room for the drill to install the pocket screws which I believe there will be