Kitchen Remodel Update....
Wow, the kitchen remodel has been kicking my butt. Just getting back to it after a herniated disk back in November. Thank God the wife is patient!
Here is the start of it all when I tore back in September when I tore out the old cabinets ( some are now in the shop) and the bulk head that was there. The were the original cabinets installed in about 1964.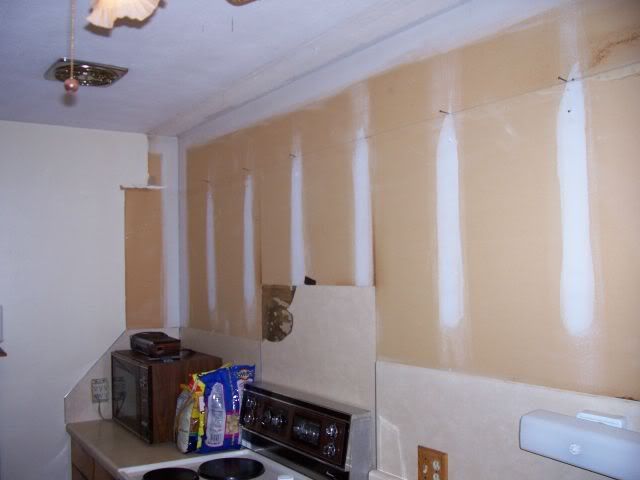 Since then I have completely re-done the ceiling, installed a new window and trimmed it out. Installed a new ceiling fan, painted the room and added crown molding. That's about the time I hurt my back. I will be putting in all new appliances and cabinets and flooring and a new entry door.
Last weekend I hung some unfinished oak cabinets (with the aid of my 21 year old). This weekend I made some cove molding and some round over bead molding on the router table and installed those along the top of the cabinets. Also took an extra door I bought at the home center and took about a 1/2 inch off each stile and made a neat matching end panel on the unfinished end. Usually you put a 1/4 inch oak plywood panel on the end to cover the MDF. Really dresses up otherwise plain stock cabinets. On to the staining and finishing tomorrow and Monday and then I will post a pic or two of my progress! Busy Busy Busy. Now you know why I only get limited time in the shop lately
Gotta keep momma happy!
Corey