To start off, on a weekly basis I have been visiting my recycling center where I live. I always find useful junk for woodworking and my metal projects (just bought a Lincoln HD140 welder on Craigslist). I had noticed months ago in the corner of the property there was what seemed to be the carcass of a table saw without the top placed upside down in high grass and dirt. Out of curiosity this past Sat I decided to go take a look at the TS for scrap parts. I tried lifting it and at first it wouldn't budge…after a nice hard tug it revealed itself to me. The TS was sitting on a pallet, grass, dead leaves and dirt had made it virtually invisiblethat it had a top. It was missing the motor but it seemed to have all the makings of a great restoration project. The blade spun easily and without any gritty noise so the bearings must be fine. Its missing the motor mount plate and Sears sells them for $26 bucks +shipping, but since I have the welder I'm sure I could fabricate a motor mount for next to nothing. I'm either going to get a Delta fence system that runs in the mid 100's for price or fabricate one on my own. The top was rusty so before I made any wild plans I wanted to see if there was any pitting or damage from the rust. Anyway, here's a few pics: Took about 15 minutes with the wire wheel first and then the palm sander…the 3rd pic is to show that the rust didn't create any recognizable damage.
How it looked when i got it home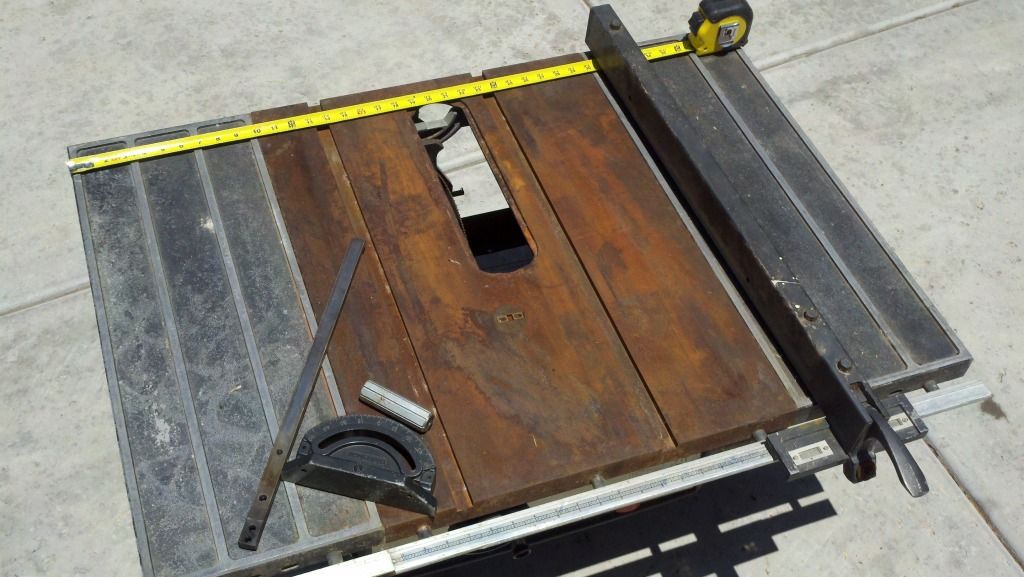 After 15 min of working on it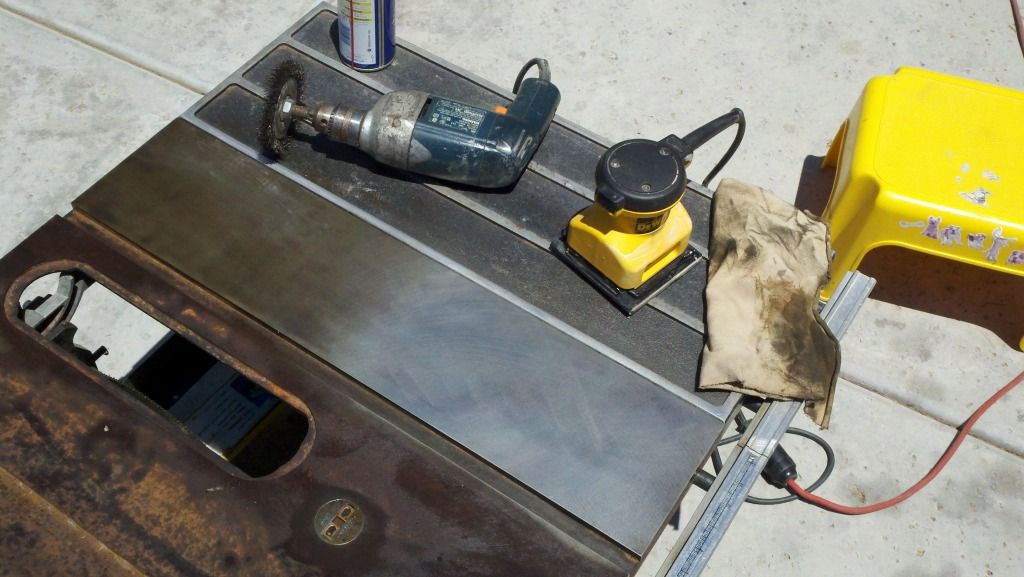 Close up and shiny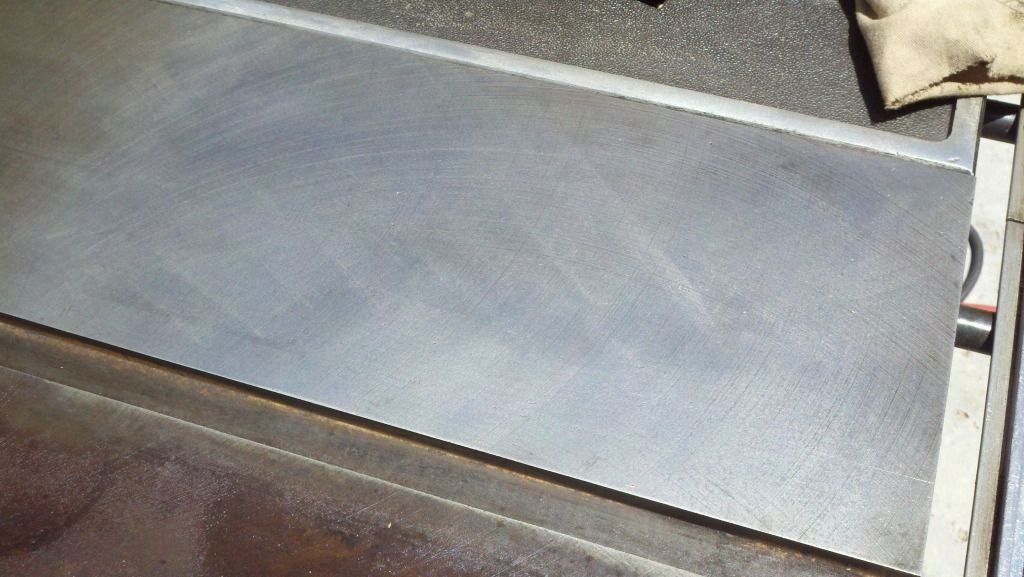 BTW…its model #113.29940 and built in Dec of 1970.
All comments and suggestions are appreciated.
Dask