Discussion Starter
·
#1
·
Well today I took a break from the kitchen and decided to get the Gifkin set up.
It's as easy as the Demo makes it. The Gifking cuts the dovetails on one side of the jig and the slots on the otherside. You set the stock block by centering the work piece over the pins so it looks good and that is all you have to do.
Once you have that then set the height of the dovetail cutter. I set it a little proud of the boards thickness. See photo 2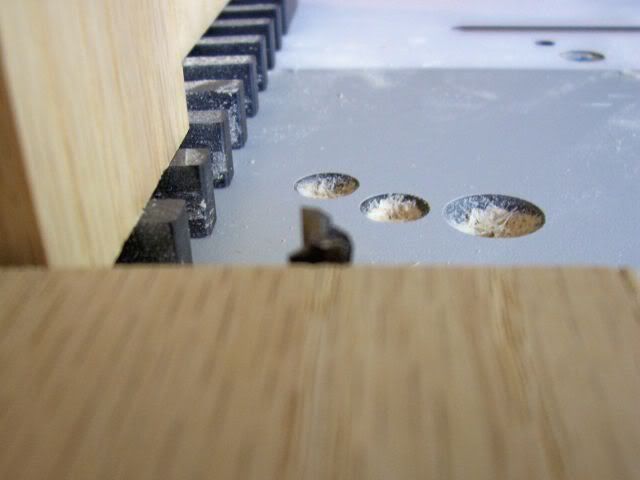 I then cut the dovetails. Then you flip the workpiece to the straight cutter side and change to the straight cutter, set the height of the cutter again and cut the slots. The Gifkin uses paper shims on the straight cutter side. Each template comes with 5 shims in the jig. For a tight joint you add shims to loosen and remove shims to tighten. Mine was just a tad tight so I added a shim and recut the slots. This time I got a great fit just right for a glue joint.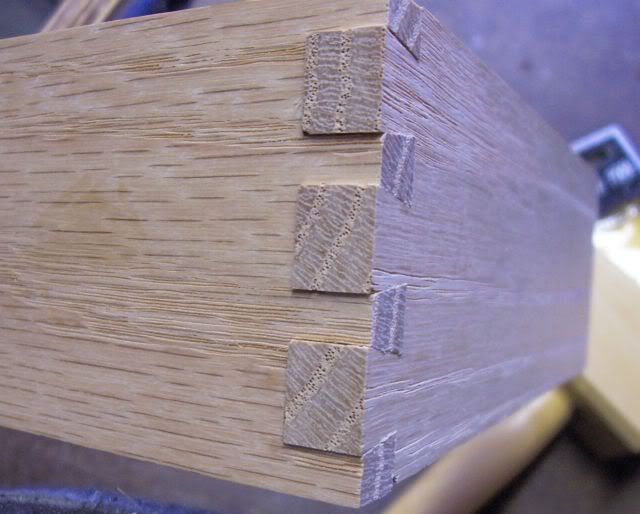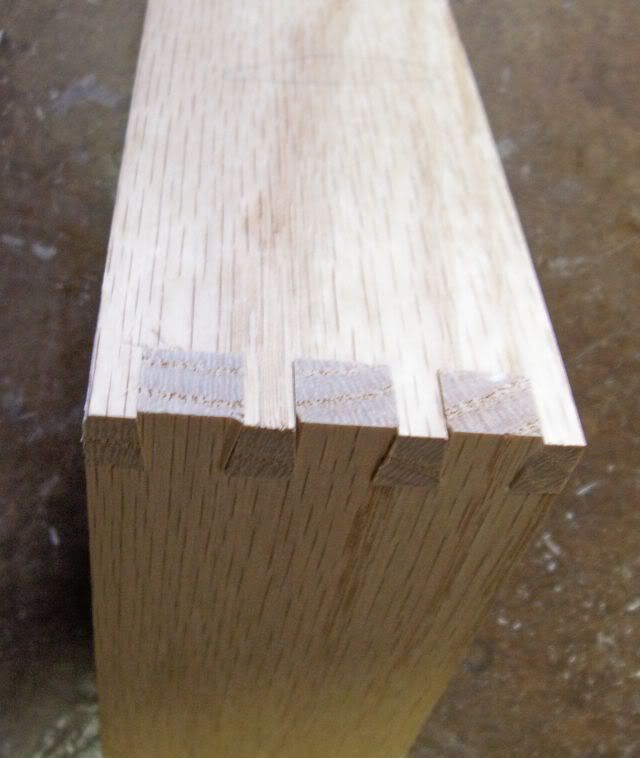 I then marked the backer boards that it was 6 shims for the A-10 template. I designated these backer boards for 7/16 stock. The jig is now set up for the A-10 template and doesn't need set up again unless you change to another template. You don't have to designate backer boards to certain sizes of stock but I have for 7/16, 1/2 and 3/8 stock.