Here is a Display case I recently finished. I thought I'd share since there were lots of router processes on this project...
In order to keep the cost down I went with Poplar, stained to look like Mahogany. Given that old style lever actions were being displayed, I wanted to keep the look old with the times. Antique brass hardware was used for the hinges, cupboard latch and latches behind the fixed door.
I had to devise a system for leveling the guns (since each one's dimensions are different) without using any modern hardware. I was thinking of a T-Track type of system. See what I came up with.
Enjoy...
Carving up the tops and sides...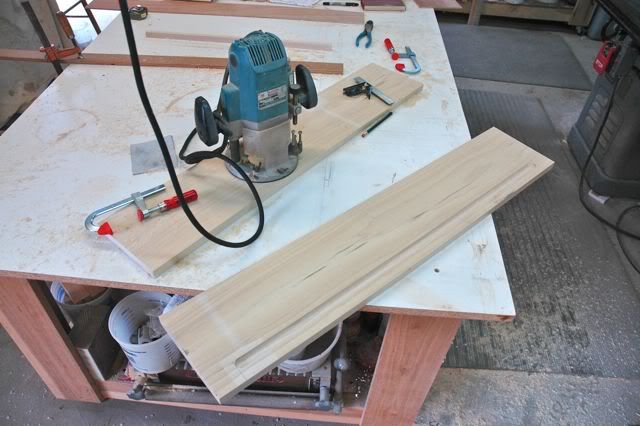 I pre-stained and put the first clearcoat on prior to assembly.
Makes the inside staining job easier and neater in the corners...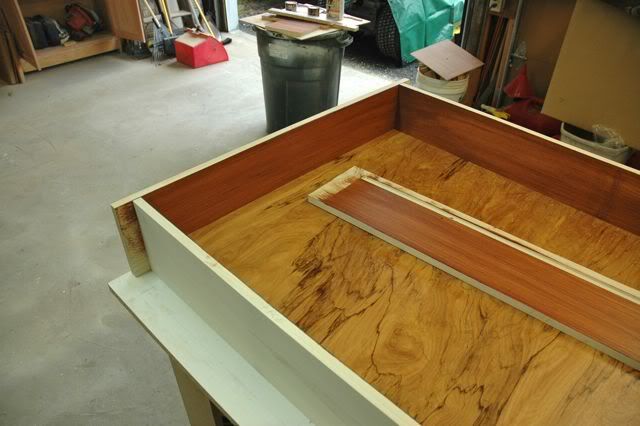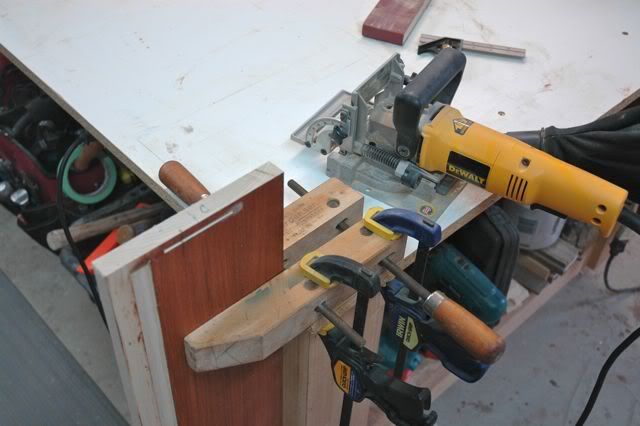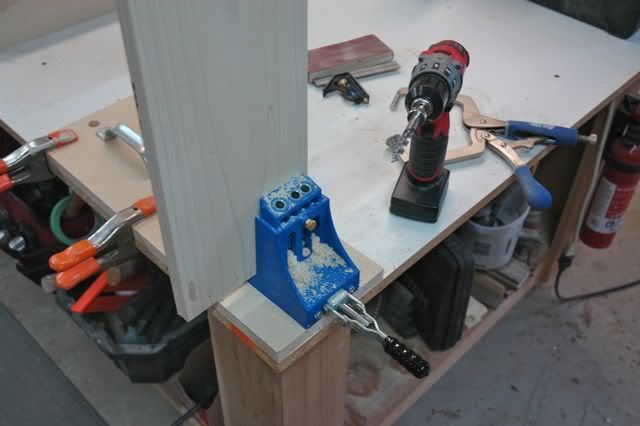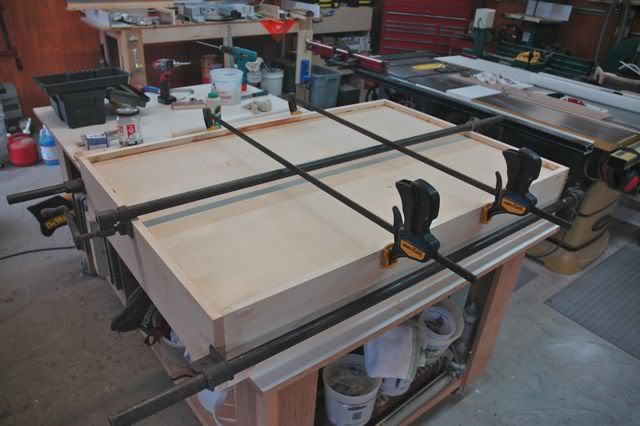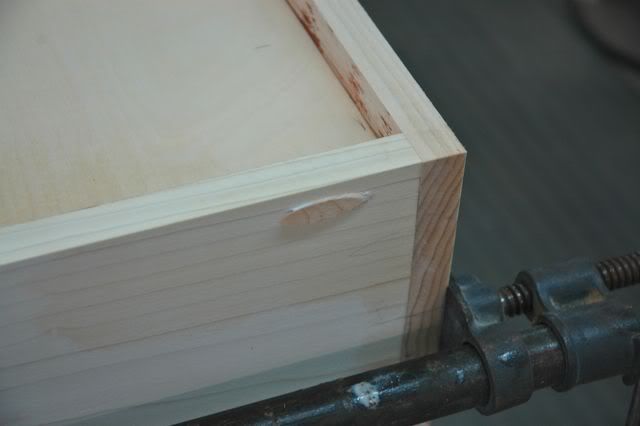 I inset the back 3/4" to allow for a 45º hanging cleat.
Its mate gets screwed to the wall. Case then just slides on...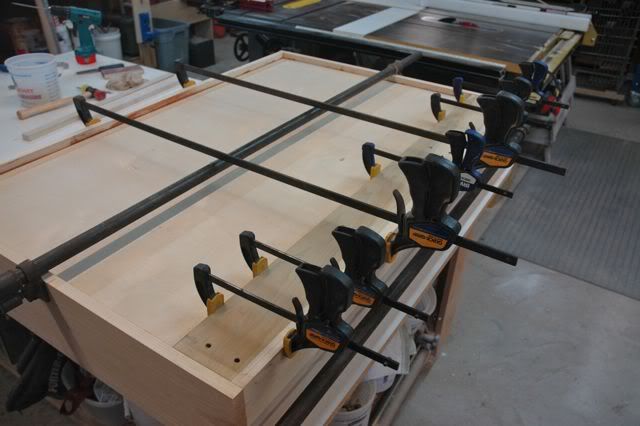 I have my own way of using Kreg's beaded face frame system.
Once I have my layout marks on the stiles and rails, I just line them up
with the "in & out" marks on the table for the notching bit. No resetting or
moving stops etc. Most of all, no math! Making slight adjustments is simply
a matter of cheating the line a little...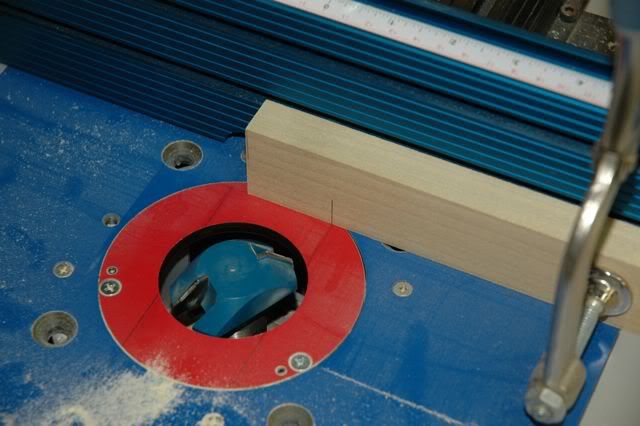 Perfection!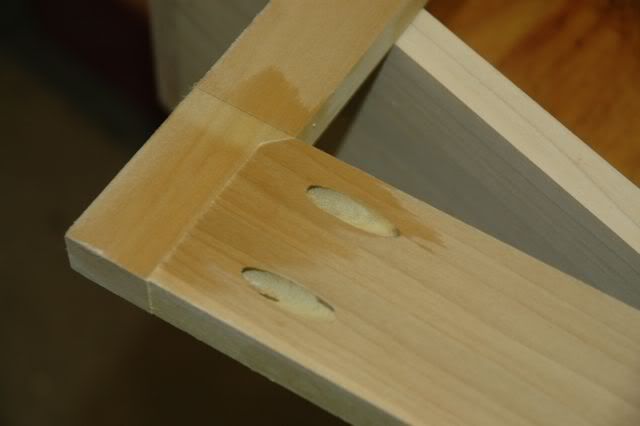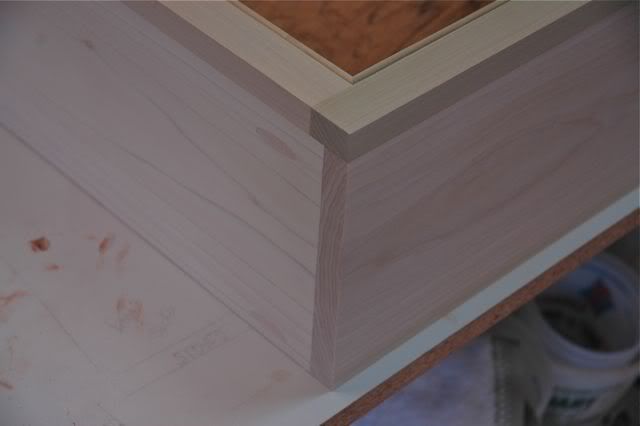 And to think I use to do this old school with a tablesaw, chopsaw and a chisel...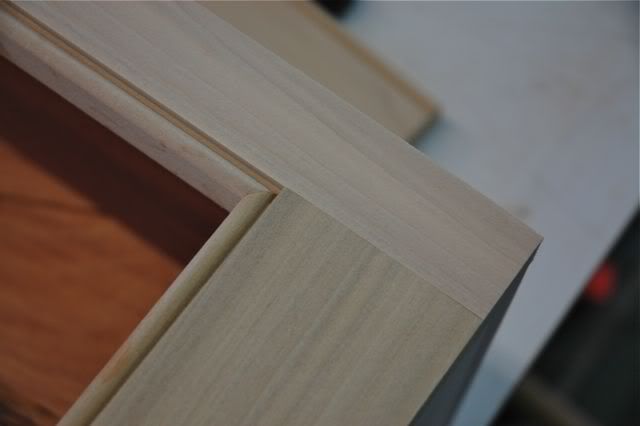 This is the keyway I came up with. Its two pieces glued up...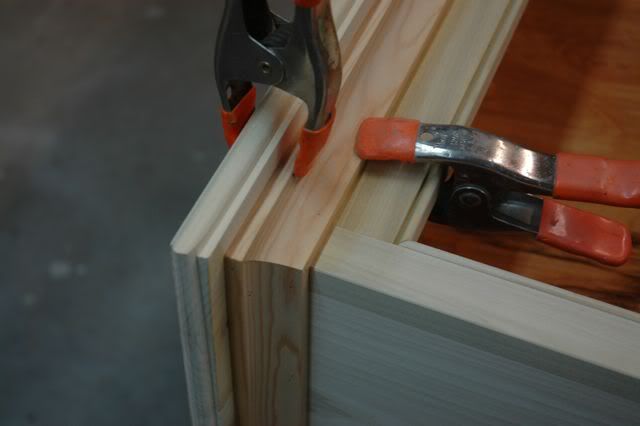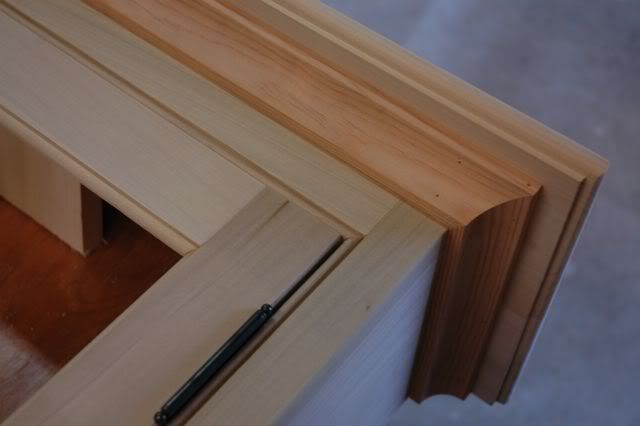 I decided to use the back ("C" side) of the 3/4" maple plywood.
It had some interesting spalted patterns going on...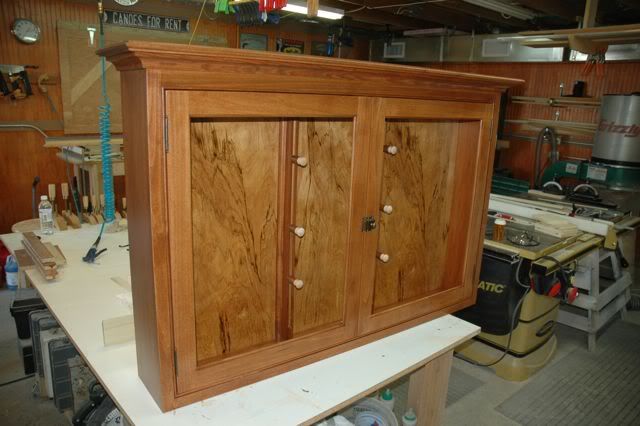 This is a 1/4"-20 T-bolt in the keyway with a section of wooden dowel that
I drilled a 1/4" hole through. Then I capped it with a wood knob that I threaded
with a 1/4-20 tap. To make adjustments, just loosen the knob, slide up or down,
then tighten the knob again.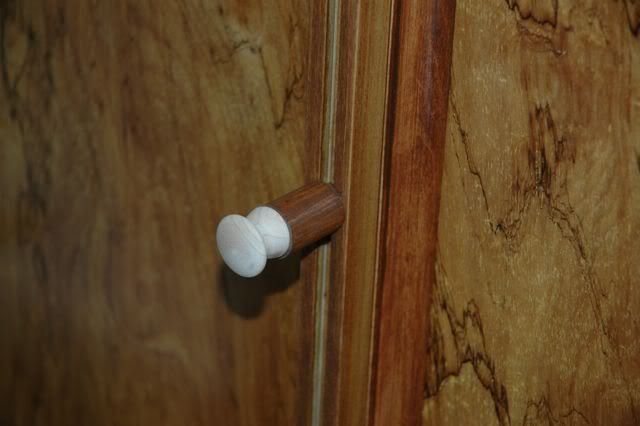 The finished display case...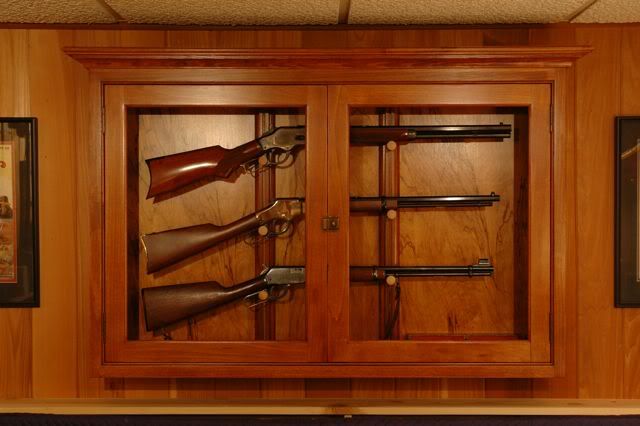 ~