Discussion Starter
•
#1
•
When I considered buying a ph jig I took a look at the Kreg and Harbor Freight jigs. I really didn't want to pay a lot of money for blue plastic, and the reviews on the HF jig were mostly very positive so I went that route.
Using it, I quickly discovered why many of the reviews mentioned the lack of dust collection capability as a negative, so I thought about it and came up with a mod.
As my jig is bench mounted I made a spacer under it that that has intersecting 1.5 inch holes at 90 degrees to each other. My spacer is not pretty, it was material I had at hand, and because this was an experiment I wasn't concerned with looks. One of the holes lines up with a hole I made in the base of the jig. I pushed my vac hose in the other and tried it. It works great and I have much less of a problem with chips needing to be cleared.
Not in these pictures is that I wrapped the seam between the spacer and the jog with some tape to seal it up. I also put tape on the vac hose before pushing it in the hole.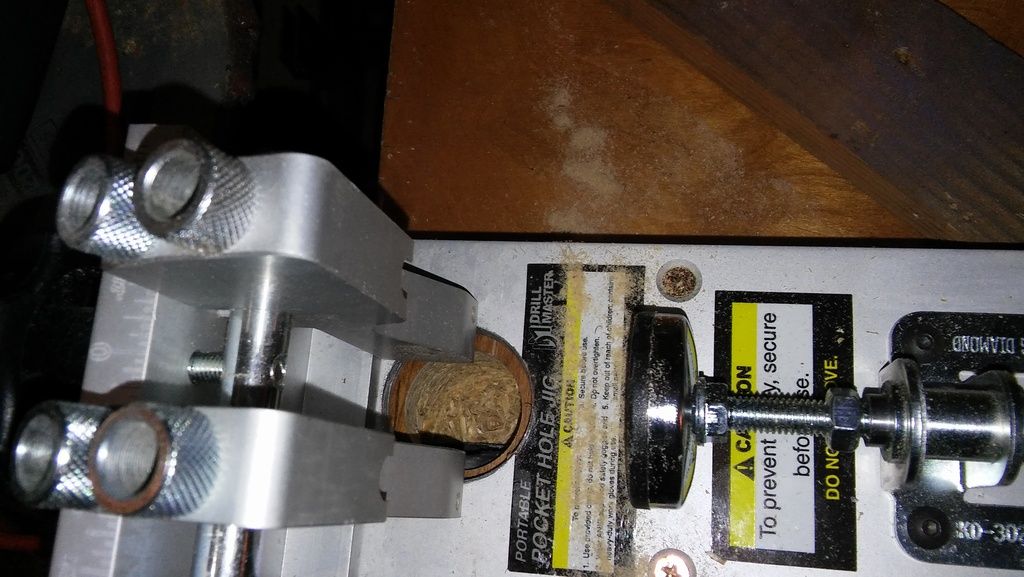 Now that I know it works I think I'll make a spacer out of wood. It'll be better looking, and give a smoother air flow.