hi:
my real name is jun sanchez and i am from the philippines. i make acrylic display cases for a living (sample pix of a few of them are included herewith).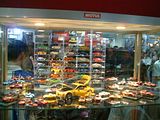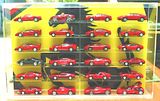 do note that my cases are
100% hand-built
without the aid of any special tool or machine (except for a bench grinder which was converted into a sander). they are hand-cut, hand-sanded and hand-rubbed/buffed. so you can imagine the amount of time i spend just to finish each case. since i want to increase my production, i know that mechanizing is the only way to go. i would like to start by making a table router.
since makita is widely-available in my country, i am most likely to buy this brand. these are the makita models that i can choose from: 3620, 3601B, 3600H, 3612 and 3612BR. Which of these models, do you think are the best for a newbie like me? i also need help on how i can start making a table for it.
any suggestion on this matter will be greatly appreciated. you may also contact me via my e-mail address - junsanchezs2003 (at) yahoo.com
thank you so much.
jun