Discussion Starter
•
#1
•
I've been using a LabJack to raise/lower my heavy Makita router in my router table. Works like a charm!
LabJack brand is spendy as it's built for lab facilities. Mine was purchased at auction for $10, but they're usually $40 - $200.
I just spotted this on my favorite Chinese gadget site, Banggood.com.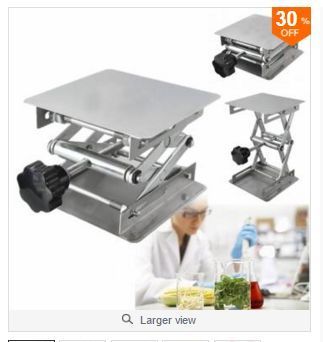 $12.99 with free shipping.
This stuff usually comes from China so figure on 10 - 20 days.
Stainless steel lifts laboratory lifts manual control 100X100X160MM Sale - Banggood.com