Is this going to be a traditional wood working bench? How deep? Sorry but I can't offer any advice. I have never had or used one. My bench is based on the Ron Paulk design. It is full of dog holes that provide almost unlimited clamping positions. I was building cabinets, so it is 36 x 60 inches. Drawers extend through the bench providing a lot of storage for clamps, and more clamps! My bench uses this variation for the drawers. They are not on slides, just boards waxed. And they slide through so stuff can be accessed from either side.
I will try to find my original post on here and add a link to it. A grizzly table saw sits at one end so it is an outfeed table/work table/ assembly table. i have been very satisfied with it. Unfortunately it currently is supporting 2 3d printers.
But I am slowly getting back into the sawdust slinging mode.
Here is the link to Earl's video.
Good luck with your build.
Mike
EDIT: I found my original post. Here is some light reading for you (with lots of pictures)!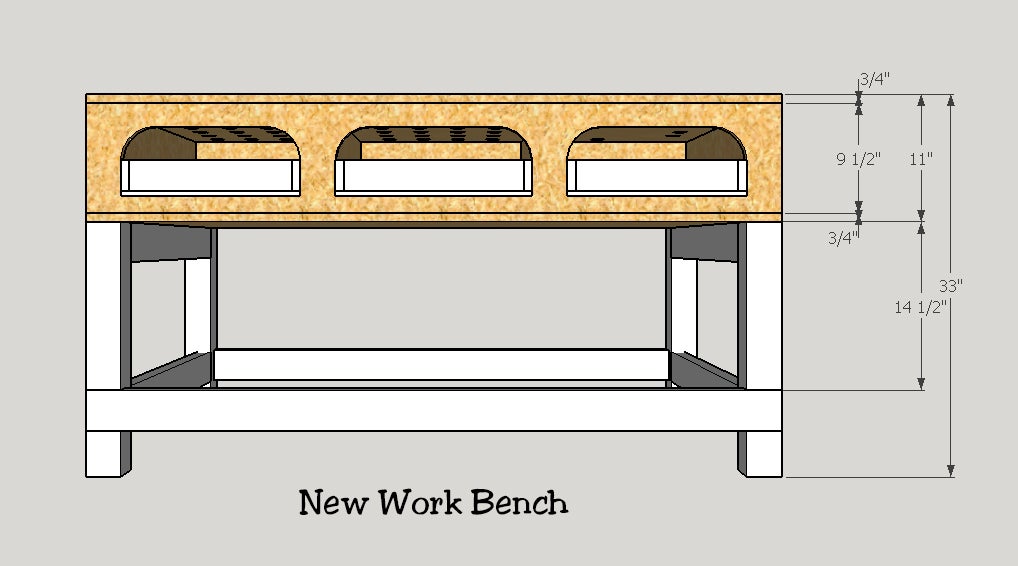 Well, I have finished building the cabinets for my BIL, and a few projects around our house so now is the time to rebuild my work bench. As some of you know, I am in a one car garage which has a lot of stuff in it. :frown: Not much working space, but I seem to manage some how. So here is my...
www.routerforums.com