Variable speed is a must, as you'll want to use a bit similar to an Amana RC-2555.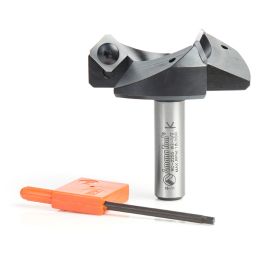 Insert Spoilboard Plunging, Surfacing, Planing, Flycutter & Slab Leveler Router Bit

www.amanatool.com
You only want to spin it at 12,000-14,000 rpm.
You don't need micro adjustment imo, as you'll be removing a fair amount of material with each pass.
You'll need a pretty substantial fixture to span 6 ft without sagging a lot, if you want truly "flat" slabs.