RYOBI vs SKIL vs CRAFTSMAN Benchtop Drill Presses
RYOBI Model # DP102L
I realize this is a Ryobi, swore after my $40 Ryobi circular saw woes I'd steer clear of the brand, but it's a simple drill press for $129 @Home Depot. Decent reviews (4 out of 5 stars). I like RIDGID but thus far can't find a desktop 10", don't see needing much bigger for my use.
3 amp motor
10 in. Drill Press-DP102L at The Home Depot
SKIL Model # 3320-01
Then I found this one on Lowe's and while it has 0.2 amps more, it's generally about the same, with laser like Ryobi. Boils down to SKIL vs RYOBI I guess. May go look at it tomorrow, curious if anyone has used either.
3.2 amp motor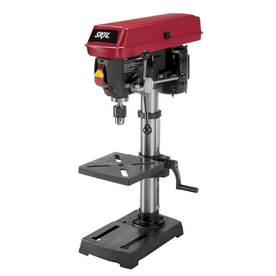 Shop Skil 3.2-Amp 3050-Speed Drill Press at Lowes.com
Craftsman 10'' Bench Drill Press with Laser Trac® (21900)
Just came across this one, not a fan of anything Craftsman aside from handtools, sockets, ratchets, etc, but it's a contender and wow a
6 amp motor
.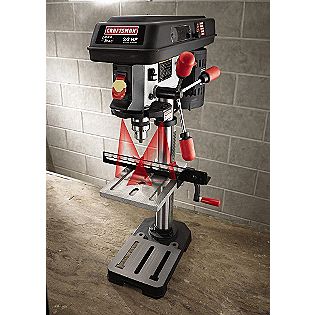 Craftsman Laser Trac Drill Press: Get It Done with Sears
.