Shortly after Christmas I bought the slotted hinge arbor and blades for box making. Today I finally had a chance to build the jig to hold the box on the drill press. The drill press table really helps here. Here is a photo of mine that I built a couple months ago: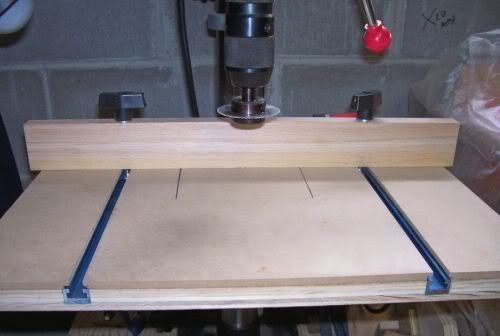 Here is a photo of the jig used to hold the box parts on the drill press. It basically is a sliding fixture with stops added to hold the box in place, just have to slide it forward and I use the fence on the drill press table as a forward stop.
Here the fixture is mounted to the drill press table.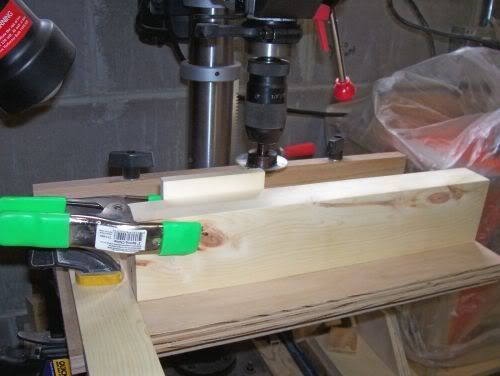 Here the arbor is in action: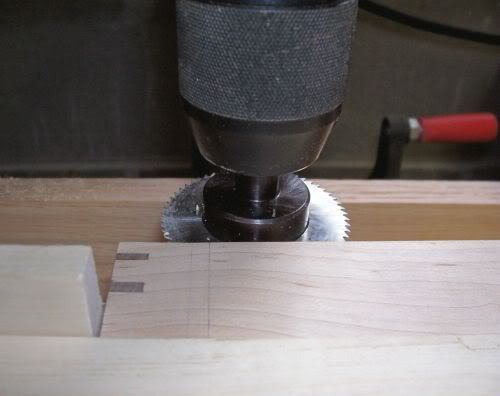 Here is the hinges installed in the bottom of the box (note I flattened the barbs on a set of hinges and that way you can slip them in and out to use that set of hinges as test hinges for fit: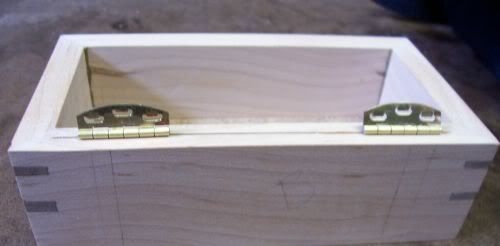 As you can see in this photo, a chamfer is required to allow the box to open and act as a 90 degree or so stop. Also you need to cut a rabbet along the edge to create a slot for the barrel of the hinge to sit. I didn't have time to do that today, hopefully Monday.
I will be doing a compete overview on my blog on this soon. I am very happy with this tool. It should work great for the smaller boxes that aren't to heavy. The saw blade cut right thru the hard maple with no problem. Thanks for looking.
Corey