it was time to thin the heard . I had 5 drill press all in the midst of being fix up( one of my many problems) and so i was holding on to my newer Delta 16.5 12 speed from 1987 until i had the time to get a variable frequency drive(VFD) for the older Delta 17" with foot feed from 1942. this was a 3 phase machine i have been running off my rotor phase convertor (10hp). problem is i had to have the RPC running to use the press and its only a 1 hp press( waste of power). the newer 16.5 press was 120 volts single phase and this has been handy over the years because its is an easy to move machine from place to place as the shop got rearranged for other machines and i have 120 volt outlets around the shop.
Well this week i was sick of not having the space so i sold the 1987 16.5 press and got a 120volts input variable frequency drive(VFD) from Temco for the 3 phase motor on the older Delta 17" . The older Delta is so much better a press than the newer delta I had. The money i got for the newer press paid for the drive(VFD) and control switching . in total i spent $180 for the upgrade.
What the up grade gave me is phase conversion from 120 volts house hold power to 240 volts 3 phase power, variable speed control, braking, reverse, soft start,overload motor protection and more. all i can say is the VFD has changed the way i see 3 phase machines. I Find my self looking for them for any machine that need braking or speed control.
i use an old disconnect switch to put the VFD in and so its a clean set up. I have 6 VFDs in the shop now and this is the first time i have used the 120 volt input. boy do i love it.
The Jones and shipman got set on the end of the lathe as i did use that end. the last problem with be what to do with the 2 buffalos in the Q. I think i will have to sail them too.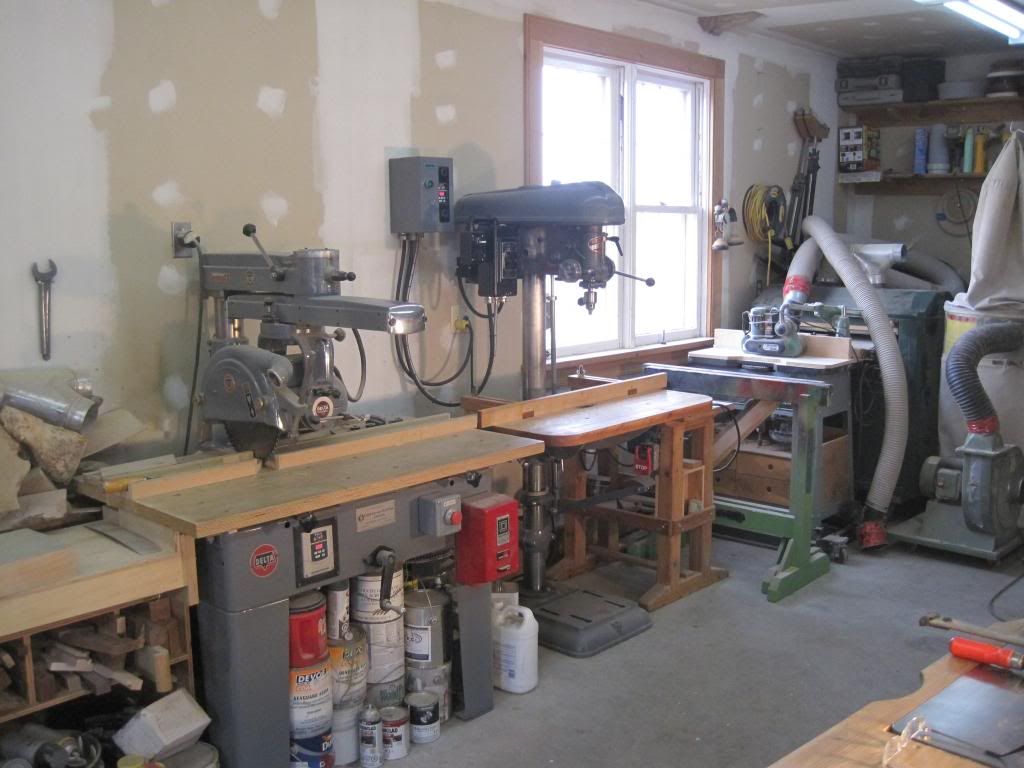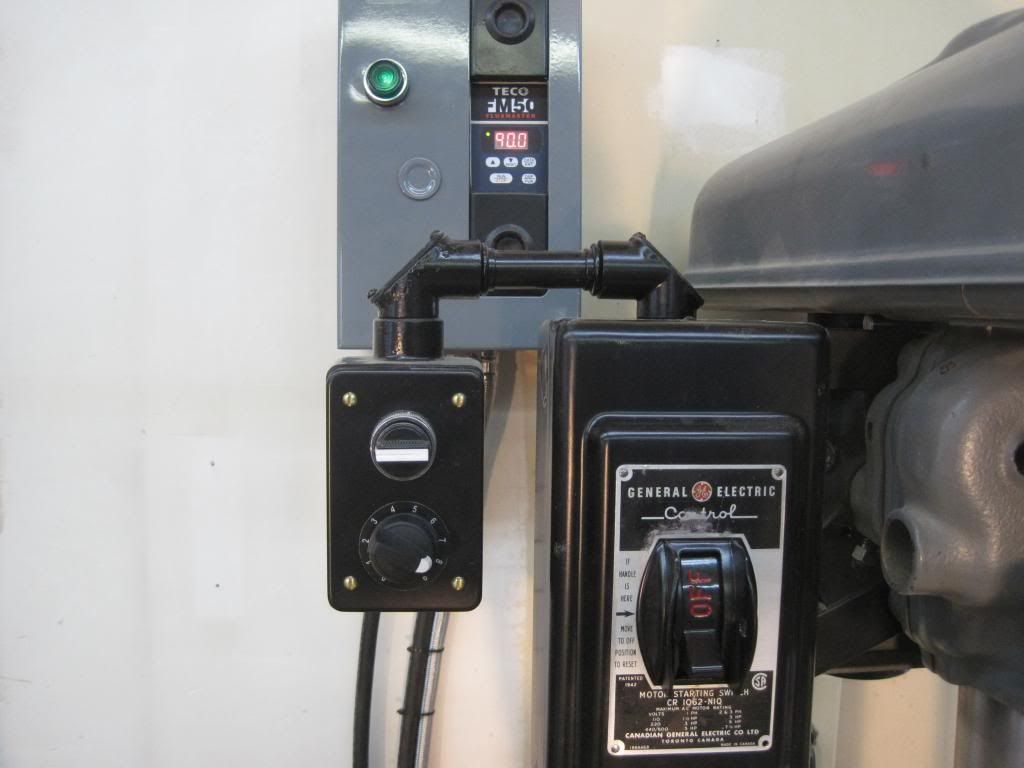 jones and shipman form 1932 on the end of the lathe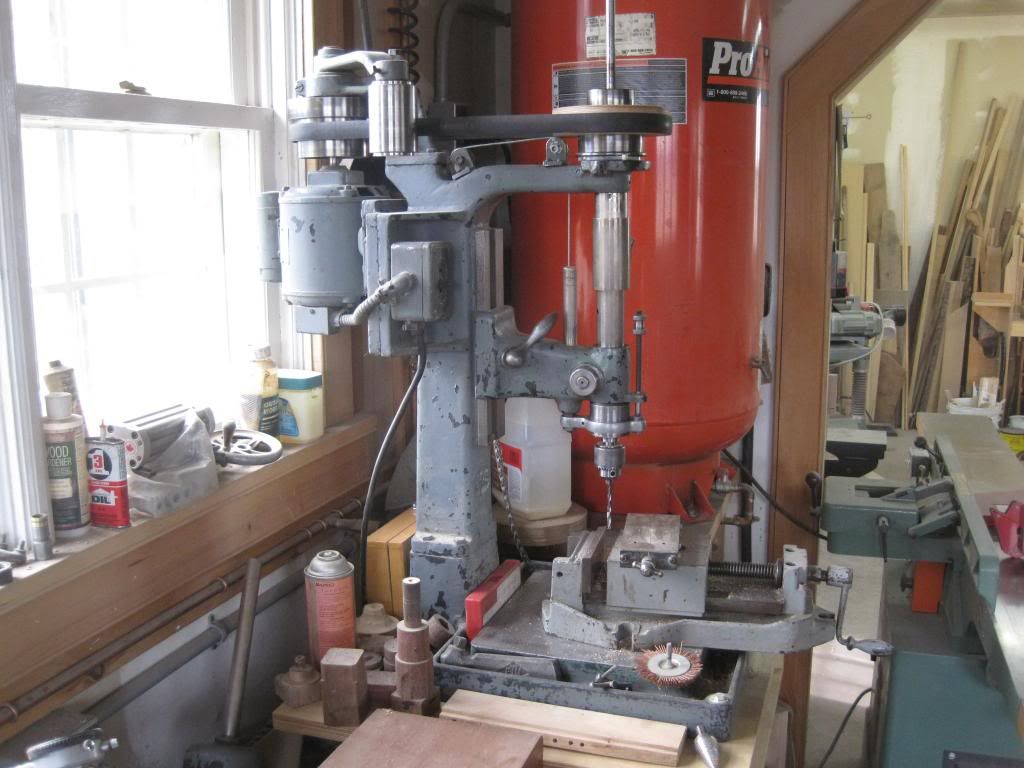 i made a video but it will take some time to up load so will post later.
thanks for looking
http://www.youtube.com/watch?v=6UsuoWTe7xs
jack
English machines